Showing 1–16 of 26 results
Aluminum Folding Door
Why Choose Aluminum Folding Door
1. The door sash and the middle of the door sash design child-bite rubber strip, the door sash up and down and the upper and lower rails have lap edge rubber strip, the door sash in the closed state, the entire door sealing performance is superior.
2. There is no middle column between the door sashes, the visible surface is smaller and the glass view is bigger, with high track equipped in water blocking edge and low flat track design, customers can choose the lower track according to the actual situation on site.
3. The door glass groove adopts large hollow design, which can be installed with electric and manual louvers, and the large hollow glass is more thermal insulation.
4. The folding door can be fully operated, with good ventilation effect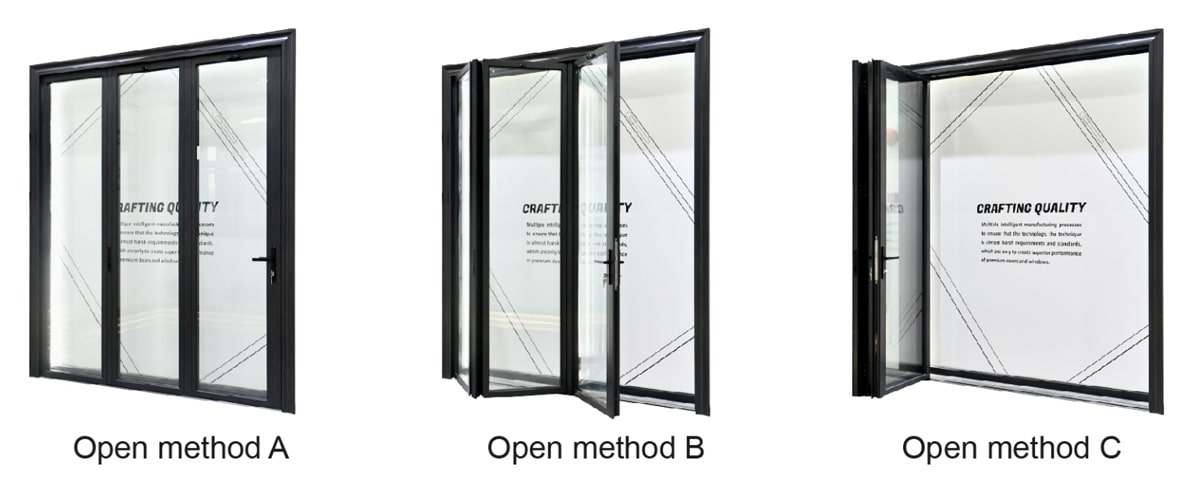 Aluminium Glass Bifold Doors
We offer aluminium bifold door systems designed for the trade and DIY that combine maximum carry capacity, slim sight-lines, oversized doors, and minimal profiles.
It is easily fabricated, can be opened in or out using the same profile, has the same depth for both sash and outer frame, and has excellent thermal properties. This is a true inline system with bespoke hardware resulting in an attractive bifold door with high performance.
Our aluminium bifold doors are highly energy efficient and offer exceptional value for money. Our sliding mechanisms and frames are manufactured to the highest quality and made to measure, so they are ideal for a wide range of applications.
| | | |
| --- | --- | --- |
| 3 Section Aluminium Bifold Doors | 4 Section Aluminium Bifold Doors | 5 Section Aluminium Bifold Doors |
We support two of more aluminum folding door combination customization
Folding and opening form, reasonable arrangement and utilization of every inch of precious indoor space.
The number of aluminum folding door leaves can be customized according to your needs, combined with the maximum width and load-bearing of the door frame, you can choose two or more doors.

Personalized style glass options
Base on the different needs of users for glass, we have introduced a variety of personalized glass for you to choose from. In addition, there are low-e glass and argon multi-layer glass for you to choose from.

Multi-layer hollow cavity
Standard three-glass two-cavity hollow tempered glass, combined with multi-cavity foamed composite isobar, improve sound insulation performance, let you enjoy deep sleep at ease.
Sound insulation system
Standard three-glass two-cavity hollow tempered glass, combined with multi-cavity foamed composite isobar technology. Directly and effectitively improve the sound insulation performance, allowing you to enjoy deep sleep with peace of mind.

Thermal break frame
Kesenbao doors are designed with thermal insulation and non-thermal insulation profiles to form a vacuum-tight isolation environment to reduce heat and noise.
Other aluminum thermal breaks frame products in the market compromise on the strength of aluminum alloy and glass because of the frame, but our technology and workmanship enable us to manufacture higher strength and glass in thermal break frame. Everything complies with US standards and various industry certifications.
Excellent hardware
For aluminum folding doors, excellent hardware is as important as car safety. The continuous technological innovation of the European hardware industry has effectively promoted the performance improvement and functional innovation of aluminum folding doors.
Kesenbao has continuously improved the glass styles and has met the individual needs of customers and the requirements of special environmental factors.
If you have other needs, please contact us for your customization.
In addition to the different materials, profiles and colors of the doors of Kesenbao, we also support the diversification of opening forms to meet the personalized customization of customers.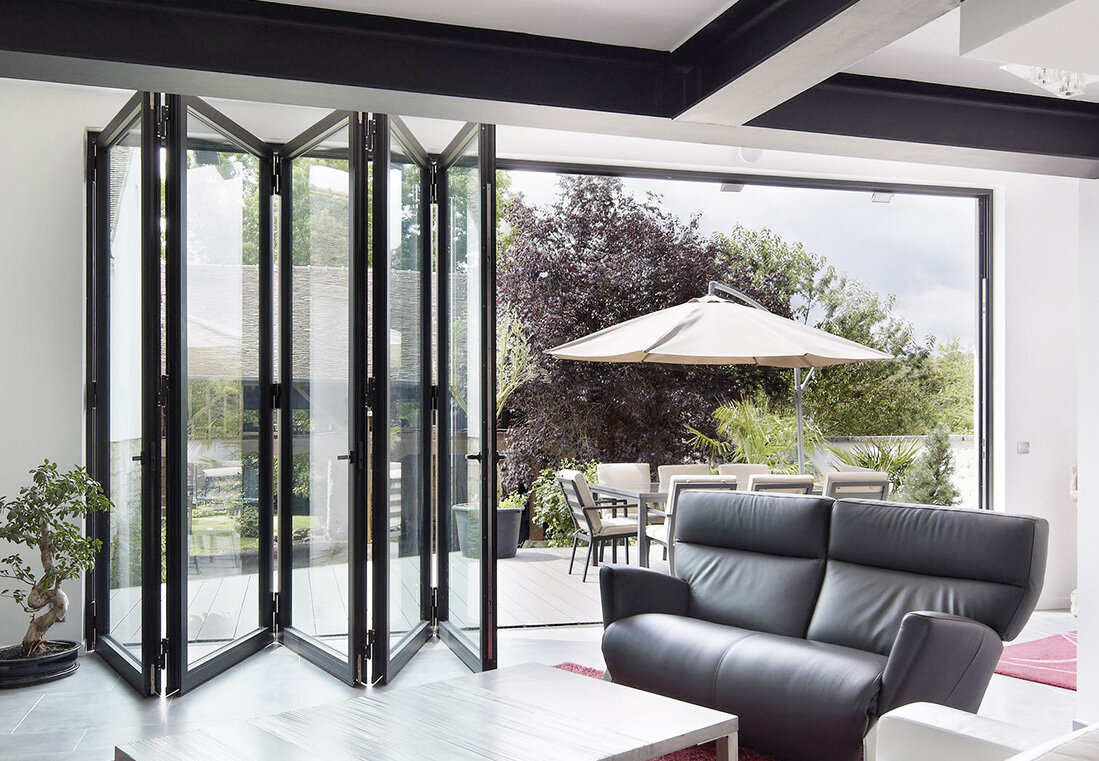 High light transmittance, waterproof, excellent sound insulation
Kesenbao have the product authority certification of the United States, Canada and other countries, the quality is superior.
Professional design team at your service.